WELCOME TO YUMMIES CANDY & NUTS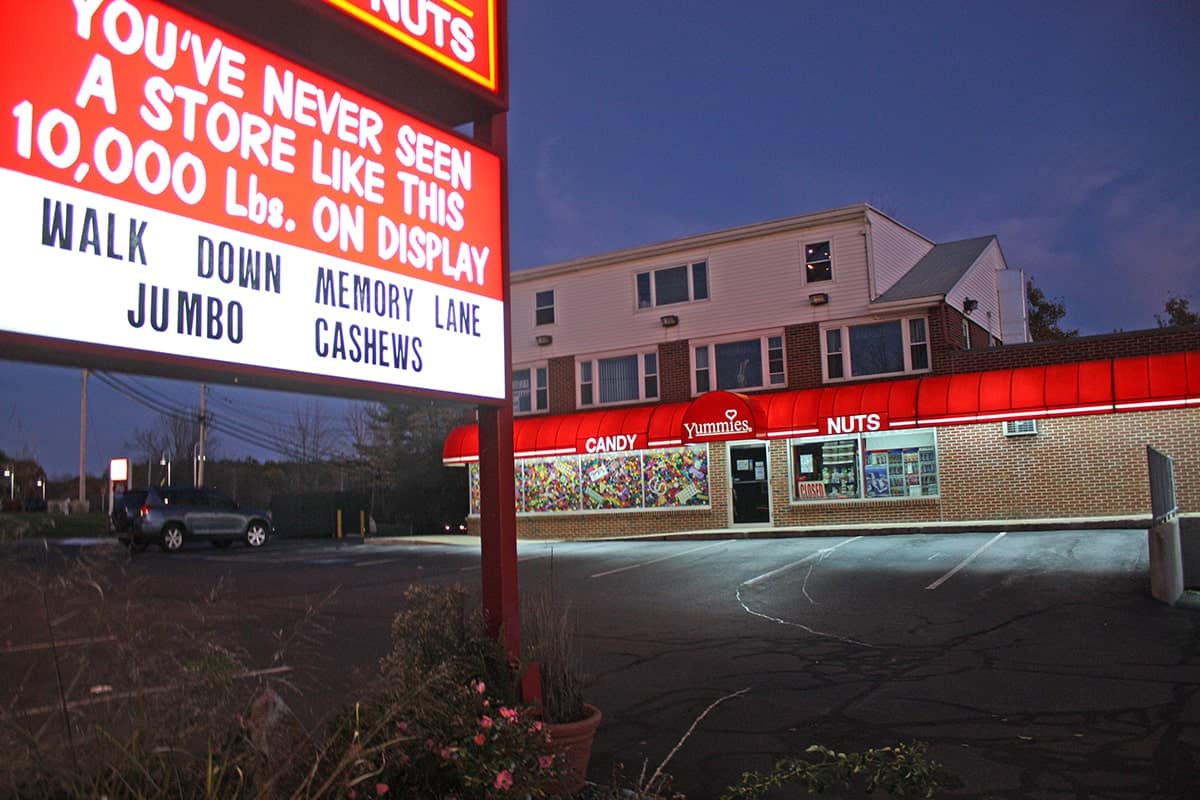 Yummies is a happy place filled from floor to ceiling with thousands of pounds of unusual and nostalgic candy and nuts. Since we opened in 1986 in Kittery, Maine we have served thousands of happy customers.
Most of our candy and nuts are individually hand packed in smaller quantities so you can choose many items instead of having to purchase a lifetime supply of one item.
Not all of our products are on the website, so if you do not find what you are looking for, we might still stock it. If we don't, we will tell you where you can find it if it is still made.
If you wake up in Maine one day, you are very fortunate. It's a beautiful state. While you are here, stop in and visit Yummies. You have to see it to believe it!
Sweet dreams!
The Yummie Family (and big candy lovers)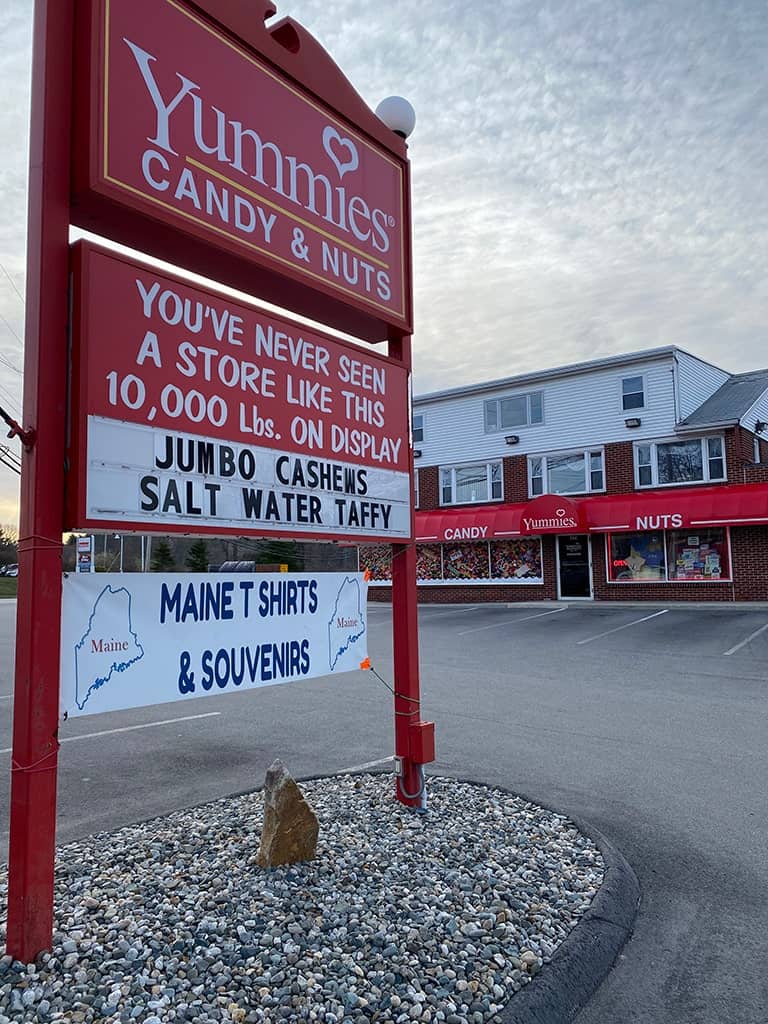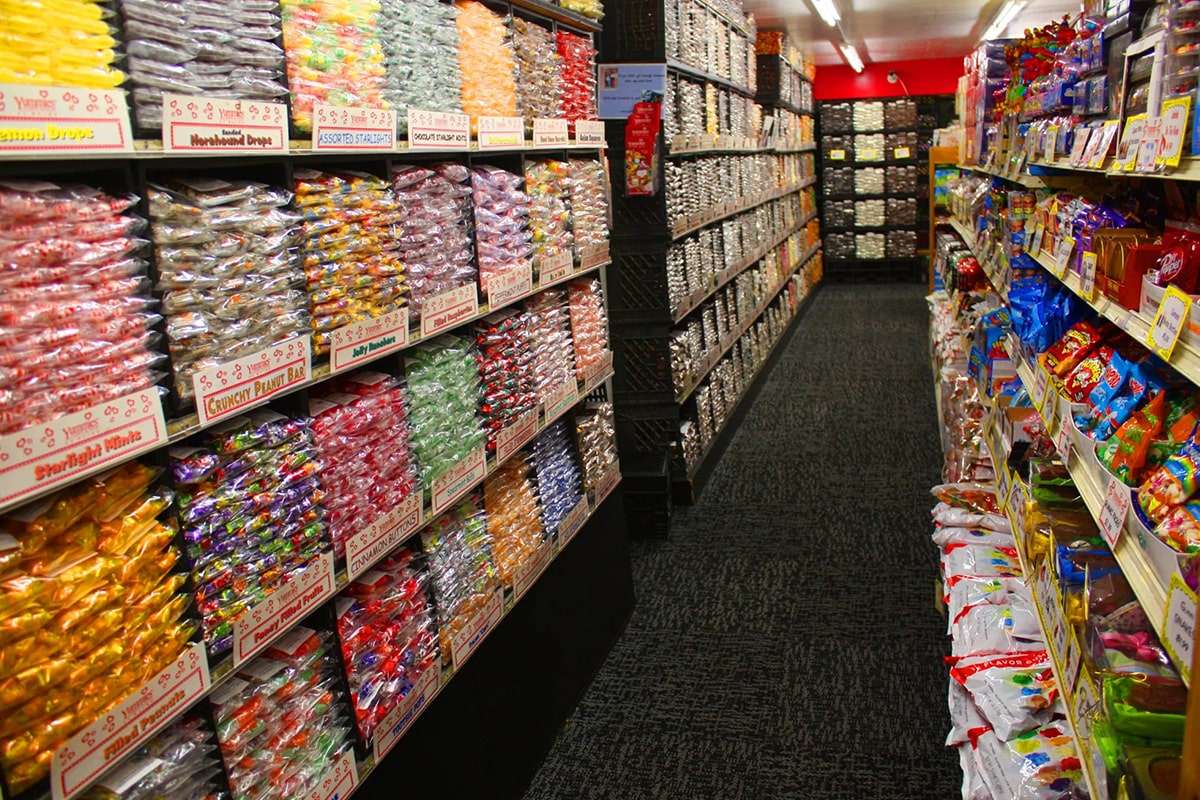 Every Inch Packed With Deliciousness
Choose from your favorite hard candies from childhood, like RootBeer Barrels, Butterscotch Buttons or Jolly Ranchers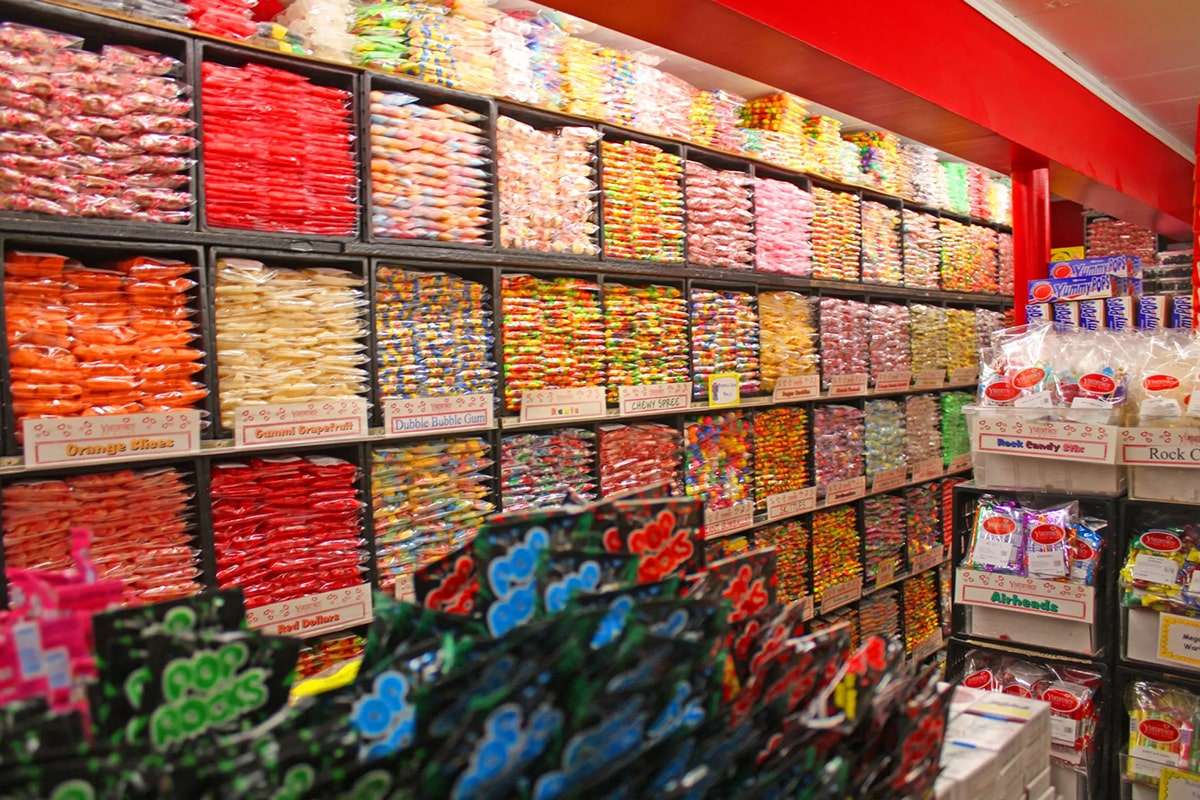 Relive Your Childhood
Take a walk down our packed aisle of childhood memories from Bit-O-Honey to Tootsie Rolls, Sugar Daddies to Canada Mints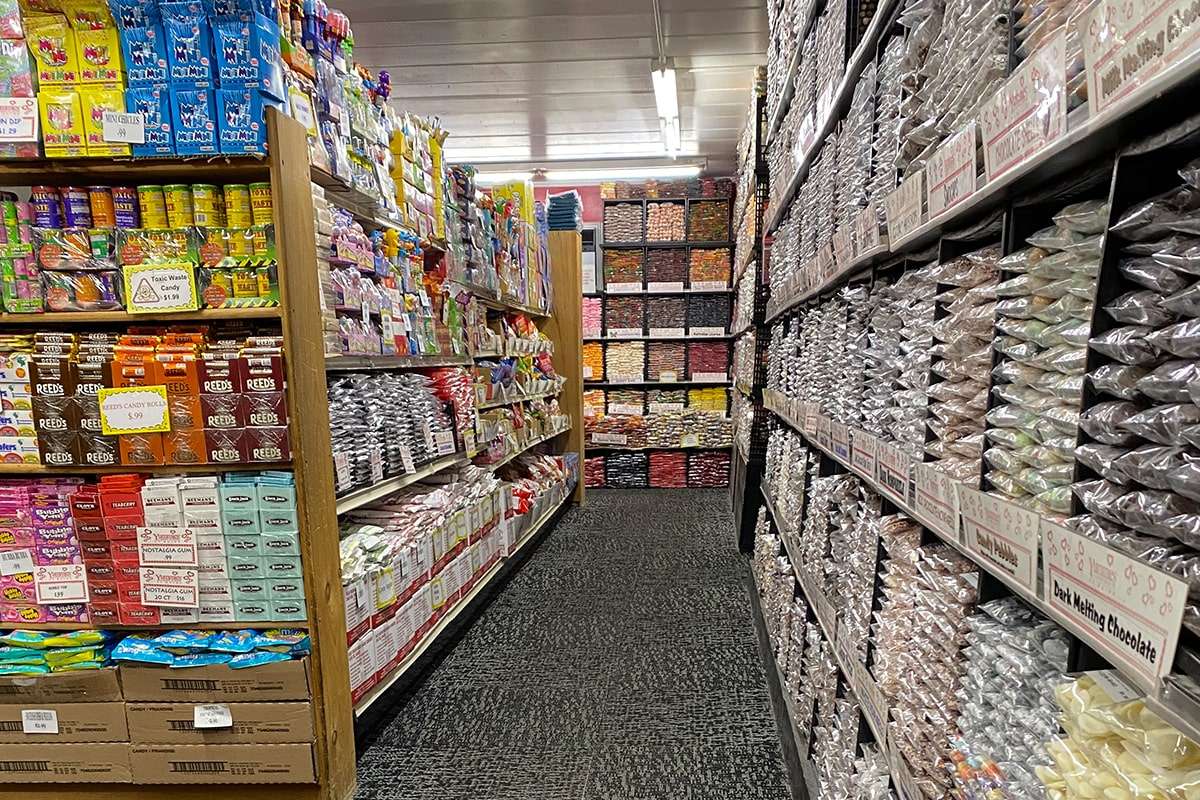 Chocoholics Dream
This aisle is loaded with everything and anything covered in chocolate. Chocolate covered Pretzels, Almonds, Raisins, Cookie Dough, Gummy Bears…
Milk or Dark Chocolate lover. Something for everyone.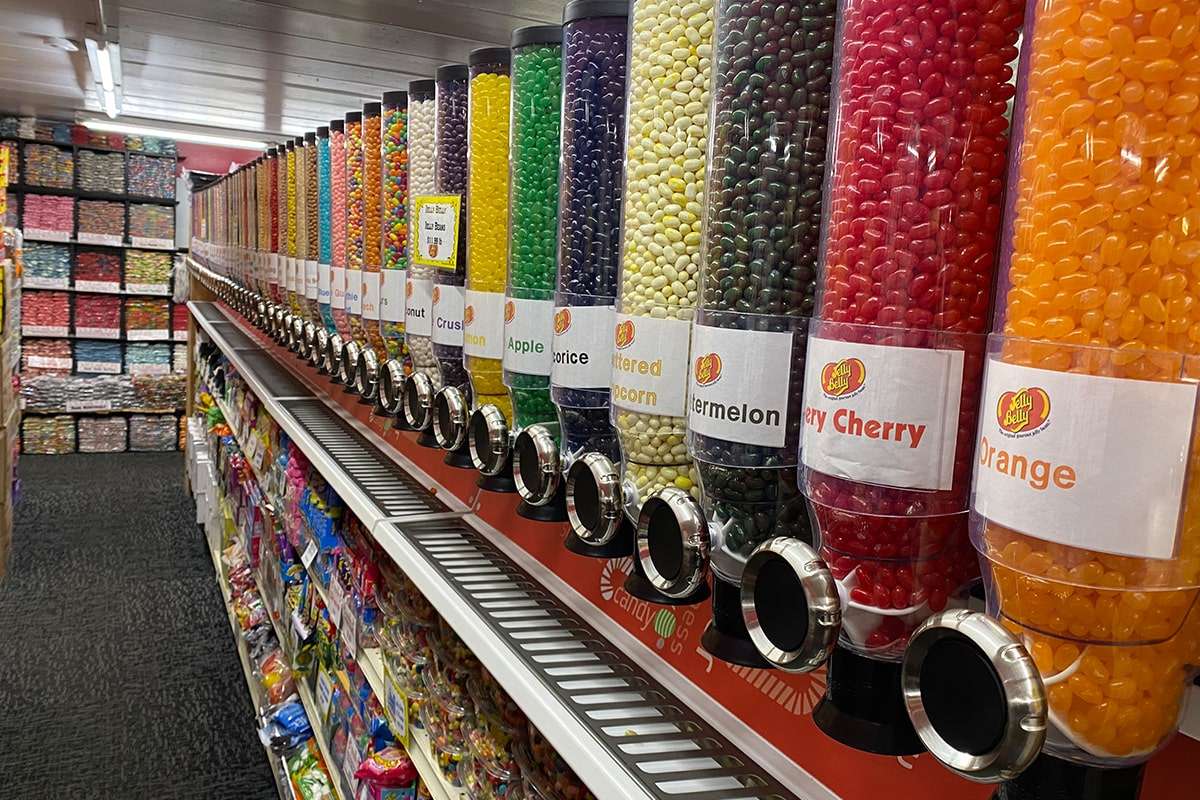 Jelly Beans
We have several packs of assorted jelly beans, but if there are certain flavors you're looking for we've got you covered. 45 individual flavors to make your own mix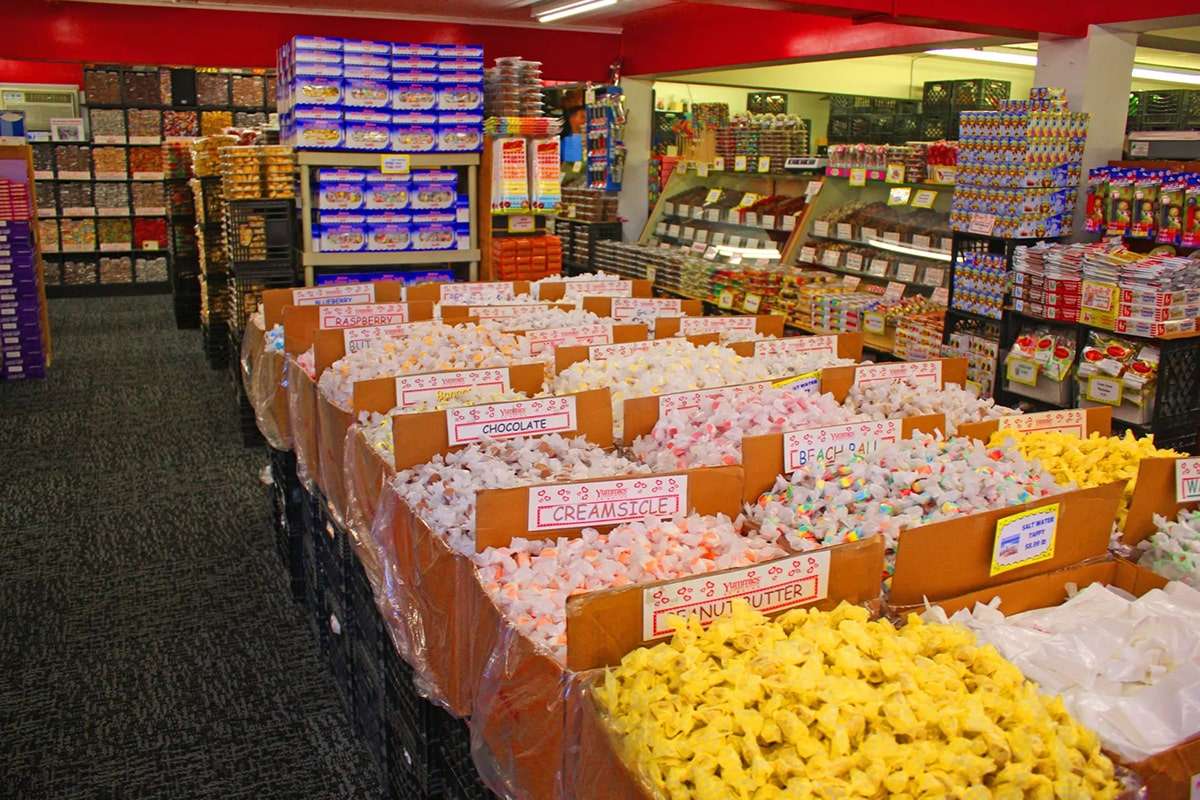 Salt Water Taffy
Available to make your own assortment of 23 flavors or in mixed gift boxes. No trip to Maine is complete without Salt Water Taffy from Yummies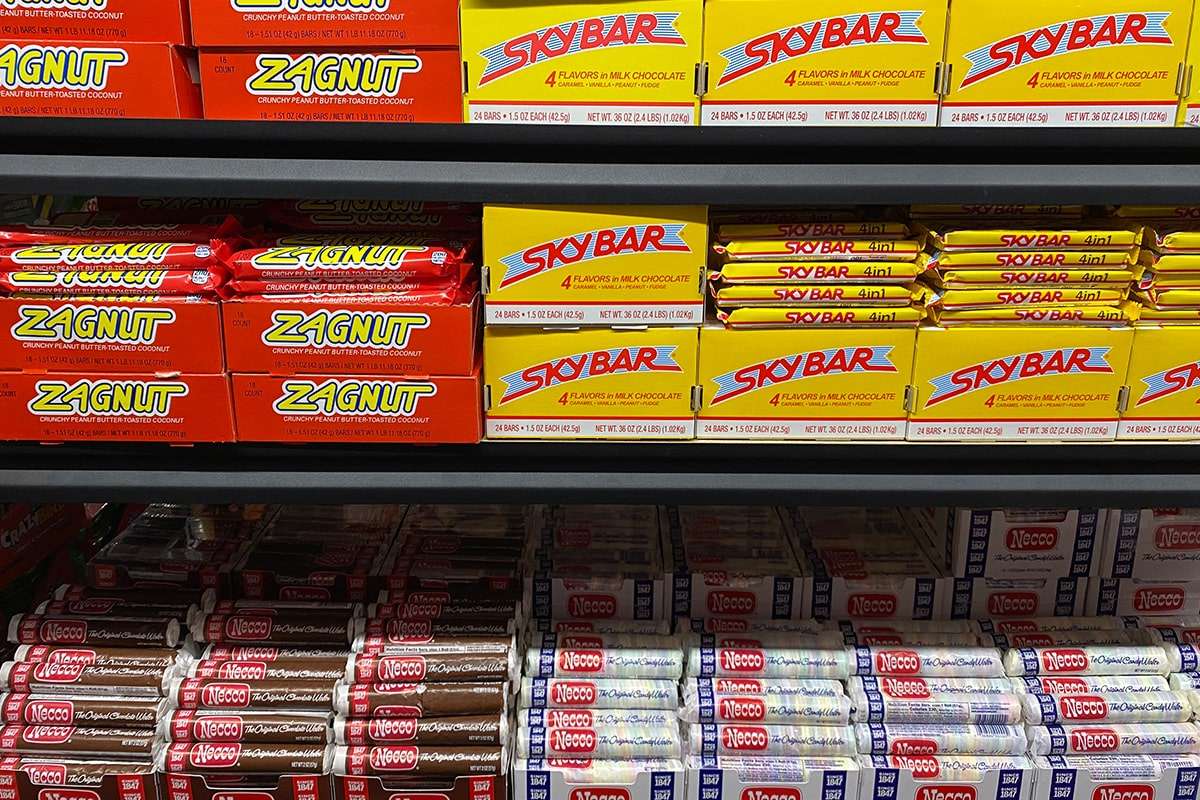 Candy Bars
We have a great selection of candy bars, from today's favorites to the one's you thought were gone forever